Environmental, Health, & Safety Seminar
The annual EHS Seminar is coordinated by the Texas Chemical Council (TCC) and Association of Chemical Industry of Texas (ACIT) in collaboration with the Louisiana Chemical Association (LCA) and the Louisiana Chemical Industry Alliance (LCIA) and provides a great opportunity to enhance your regulatory knowledge, learn from best practices, network with industry peers, and hear from experts.
Featuring over 100 sessions produced by and for established safety professionals, this valuable opportunity is available to you in the heart of the Gulf Coast, Galveston Texas. Whether you are an operator, engineer, or manager, you will learn and be challenged with the information you hear. Come and join us in June at the Moody Gardens Convention Center and discover the strength of coming together.


Continuing Education
American Board of Industrial Hygiene – 16 hours certificate maintenance credit
Board of Certified Safety Professionals – 2 Continuing Education Units
Texas Board of Professional Engineers – 15+ Professional Development Hours
Texas Board of Professional Geoscientists – 5+ Professional Development Hours


Mission
To present an annual Environmental, Health and Safety seminar that provides knowledge to foster personal growth of the attendees and the performance of their organizations, while enhancing the image of the chemical industry.


2017 EHS Mobile App
Download the 2017 EHS Seminar Mobile App! The EHS Mobile App will be the tool to navigate the Seminar onsite and download session presentations.
Session presentations will be available for download the week before the Seminar.
To download the 2017 EHS Seminar Mobile App, just search the App Store or Google Play for "EHS Seminar 2017."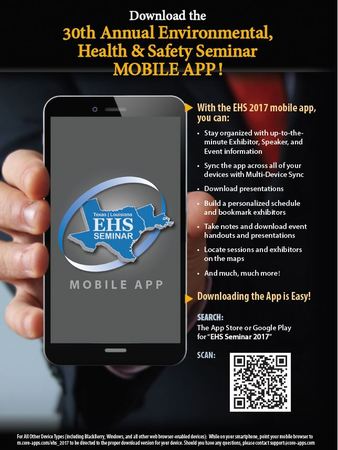 Keynote Speakers
Monday Keynote Speaker
Brad Livingston
Accident Survivor and Safety Motivational Speaker
Wednesday Keynote Speaker
Steven McCraw
Director of the Texas Department of Public Safety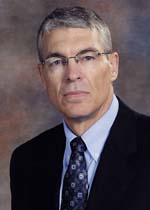 Thursday Keynote Speaker
Earl Shipp
Vice President, Dow Chemical Company