Details

August 7 - 9, 2019
SMRP MarS Conference
Moody Gardens / Galveston

SMRP Houston Chapter Presents
13th Annual Maintenance & Reliability Symposium!
August 7-9, 2019
Moody Gardens Hotel
Galveston, TX

Registration Fee Increases July 15!
Keynote Speaker: Heinz P Bloch, P.E. -Noted Author and Consultant
Workshops, Wednesday, August 7th, 12-4pm
CMRP/CMRT Exam, Friday, August 9, 12-4pm
MaRS 2019 Pre-Conference Workshops- Wednesday, August 7, 2019
MaRS 2019 Golf Outing- Wednesday, August 7, 2019 Registration 8am
Why You Need to Attend MaRS 2019

Enhance your knowledge and professional development through technical presentations and panel discussions from speakers of major industries
The HCSMRP symposium tracks are based on the SMRP Body of Knowledge (BoK) which is essential to the success of maintenance and reliability professionals
Connect with other maintenance, reliability and operations colleagues through professional networking opportunities
Visit with exhibitors from the industry's leading companies for the latest in trends, products, and services
"I am very impressed with the MaRS conference. It is professionally put together at a great venue. MaRS is a great place to make contacts with reliability professionals, learn about state of the art tools and techniques, and have fun while you are at it. The atmosphere is relaxed and low stress, providing great opportunities to learn and share among peers." - The Principal Reliability Engineer at Westlake Chemical
For sponsorship and exhibitor information contact Crystal Cedro: ccedro@hunterbuildings.com.
To register and for more information, click here.
Platinum sponsor: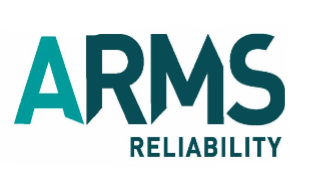 Add to Calendar
aCLuDhaqizCaPxAftmqF167204
08/07/2019
08/09/2019
true
SMRP MarS Conference
SMRP Houston Chapter Presents 13th Annual Maintenance & Reliability Symposium! August 7-9, 2019Moody Gardens HotelGalveston, TXRegistration Fee Increases July 15!  Keynote Speaker: Heinz P Bloch, P.E. -Noted Author and Consultant Workshops, Wednesday, August 7th, 12-4pm CMRP/CMRT Exam, Friday, August 9, 12-4pm Schedule of Events Download Information Sheet MaRS 2019 Pre-Conference Workshops- Wednesday, August 7, 2019 MaRS 2019 Golf Outing- Wednesday, August 7, 2019 Registration 8am Directions to Moody Gardens Why You Need to Attend MaRS 2019 Enhance your knowledge and professional development through technical presentations and panel discussions from speakers of major industries The HCSMRP symposium tracks are based on the SMRP Body of Knowledge (BoK) which is essential to the success of maintenance and reliability professionals Connect with other maintenance, reliability and operations colleagues through professional networking opportunities Visit with exhibitors from the industry's leading companies for the latest in trends, products, and services MaRS ROI Toolkit "I am very impressed with the MaRS conference. It is professionally put together at a great venue. MaRS is a great place to make contacts with reliability professionals, learn about state of the art tools and techniques, and have fun while you are at it. The atmosphere is relaxed and low stress, providing great opportunities to learn and share among peers." - The Principal Reliability Engineer at Westlake Chemical For sponsorship and exhibitor information contact Crystal Cedro: ccedro@hunterbuildings.com.  To register and for more information, click here. Platinum sponsor:   
Moody Gardens / Galveston